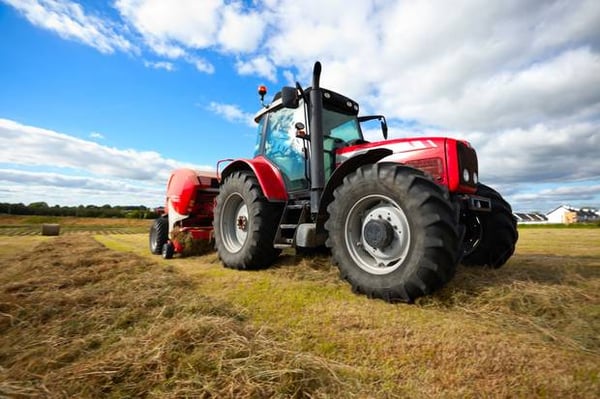 If you could reduce your tax bill by 90% you would, wouldn't you? In the world of tax there is a taxable reduction known as agricultural relief and it can reduce your tax bill by a gigantic amount!
To many people being told that they are entitled to this relief is life transformative. The worst case scenario is that they inherit or are gifted a farm and they aren't entitled to the relief. Such a situation can leave people with an unmanageable liability.
Why is the relief so popular
It is easy to understand why the relief is so popular with those eligible being entitled to a deduction of 90% off the taxable amount that their agricultural property would usually be hit with. In other words, this means that a beneficiary to a will/inheritance/gift can reduce the taxable value of a qualifying agricultural property by as much as 90%.
Check the definitive agricultural tax guide here
What tests need to be met?
There are a number of different tests that need to be met such as the "active farmer test" and the "normal working time test". For example, part of the "normal working time test" enables farmers who are employed on a non agricultural basis to qualify for the relief if they work on the farm for a minimum of 20 hours per week averaged over the whole year. Another key test is that the land must be farmed on a commercial basis.
The Commercial basis
Ultimately, whether a person is farming on a commercial basis or not will all depend on the facts of each case. It's important to take note that just because a farmer may have made a loss this will not automatically exclude them from the relief.
However, if a farmer continues to make losses year after year then his circumstances will be subject to much more scrutiny.
How can I find out if I am entitled?
Agricultural relief is one of them areas of taxation in which we receive a huge amount of questions in relation to. The thing is, agricultural relief is not a simple straight forward topic, and this is why, to make life easier for you, we have compiled the definitive agricultural relief guide.
With our free easy to understand guide you'll get your hands on a guide that will have all of the angles covered. You'll also be given the opportunity to read our reservoir of questions in relation to the relief.

What is a "farmer" for CAT purposes?
Restrictions in accessing the relief
Is a loan secured on an off-farm dwelling deductible?
How is agricultural relief calculated
When is there a clawback of agricultural relief?
When does reinvestment not prevent a clawback?
Do trees and underwood count as agricultural property?