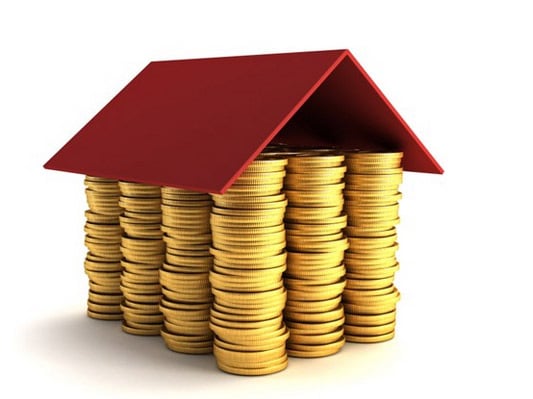 If you were a property investor pre 2007 there is every chance that over the last ten years you will have ran into difficulties with the bank paying mortgages when rents dropped and non payments became all too common. Back in 2007 we were running at yields of only around 5 to 6% and still there were plenty of investors in the market. I remember quite happily subsidising mortgages as the capital growth was so great that it was like having money in the bank only with much stronger capital growth.
Fast forward to 2019 and people are achieving yields of 10-20% on property in Ireland employing a range of more advanced investment strategies such as HMO's, Serviced Accommodation and combinations of both which makes it a great time to invest in property but what about those who have the ghosts of demons past: how can they reenter the market?
Here are my 5 top tips for getting back into the property market:
Get your existing portfolio in order before you do anything else and if you are attempting to get debt write offs do not buy more property or show any cash of any kind. We have gotten full write offs of shortfall balances after property sales and handled consented sales for over 350 clients but it is important to approach this in the correct manner.
Check your credit rating out at www.centralcreditregister.ie and www.icb.ie . Do not just assume that your credit rating is destroyed or indeed that your credit is fine. At this moment in Ireland we have two credit registers running and banks can look at both but in fact the Central Credit Register which was built to be more comprehensive is in my experience coming up cleaner for clients than the ICB. It only started in 2017 so anything short settled or written off before that should not be showing. You can write to them online to explain is loans which were already dealt with. I also often deal with clients who assume their credit rating is fine as they have an arrangement to pay interest only for a period and have adhered to that. This unfortunately does not mean that it is fine at all as the banks often do not reflect these temporary arrangements on their systems correctly so it is still creating arrears. The second problem here is that these loans often then get sold to vulture funds showing large arrears so they move to appoint receivers etc straight away.
If you sold off property at a loss during the recession make sure you have agreement or write offs on the balances with the bank but also that if you are entitled to CGT losses that you have claimed them. Taxworld will sort all this out for you.
If you do have problems with your credit rating find out when they end as all credit records clear eventually and accept it and move on. There are viable alternatives for people who want to invest but can not get bank borrowing such as private finance and also joint ventures where you bring the expertise and someone else brings the capital.
Understand that now a lot of property investing is done via companies and pensions etc. Educate yourself. It is a different industry and far more profitable i would say to what it was 15 years ago despite rent pressure zones and the Airbnb restrictions.

You may be in the situation that you have some property from pre recession and still have some negative equity and you are unsure whether to sell or hold. You may now want to break up existing business relationships to move forward with a new phase or you may be separated or divorced and looking to sever the ties. All of this is the type of work we do routinely with great outcomes.
We also coach and train young investors into the market by looking at what strategy will suit them and training and mentoring them on every aspect of that.
Personally i had to sell off a good lot of property during the recession and found it very stressful watching all that i had worked so hard to build being destroyed but the faster you accept the situation and reach a resolution the faster you will be out the other end.
Coming into the recession i had just sold my accountancy business which outsourced accounts from a variety of industries. This left me with some more free time. I have always had an interest in interior design so i took this opportunity to study it and qualified as an interior designer which are skills i use to focus on flipping property and assisted sales. For me property flips were the natural progression from selling off most of a Buy To Let portfolio as i had some capital losses to use up and they suited my skill set. Also they allowed me the opportunity to make some lump sums which were badly needed and they are ideal for doing joint ventures with private investors at a time when bank borrowing was very hard to get.
If you would like a copy of my free guide: Can 3 Property Flips Per Annum Replace My Salary just request it here at www.bit.ly/3flipscb
If you found this information useful feel free to join us on facebook where we do a lot of lives and free training via videos at www.facebook.com/catherinebrennanproperty
This article was written by Catherine Brennan she can be contacted on catherine@intelligentbusiness.ie or 086-6078872. You can also reach her on https://www.intelligentbusiness.ie/